As you know, my sister, who also is Martyna from
NEON MIZZLE
(you might know her but if not, go check out her blog because it's definitely my favourite!) came to visit me in Ireland. But visiting was not the only purpose of her trip, she also came her for shopping, obviously! And as I went to all these drugstores with her, I couldn't just let her spend all the money by herself, could I? You should know that as sisters, we are very close. So close that we also buy A LOT of the same products (yeah... even the same shades). And that is exactly why this haul happened.
The first stop was Boots and as they had an offer 3 for €12 on selected Seventeen cosmetics, we just couldn't resist. I have to say, I've never tried any Seventeen cosmetics before so I have no idea if they're good or not but I am very excited to give them a try. We both went for a
Stay Time Long Wear Primer
, that was an obvious choice for me because I was just running out of my previous primer. We also bought the
Stay Time Foundation
in shade Natural. It is supposed to give a full coverage and stay put for 25 hours. I don't know who has their make up on for 25 hours but for me the longer the better. The last thing we both bought is a
Phwoarr Paint
in shade Medium. I've seen many beauty bloggers rave about it. It's supposed to be used on dark circles under eyes and as I'm struggling with them lately, I think it would be perfect for me!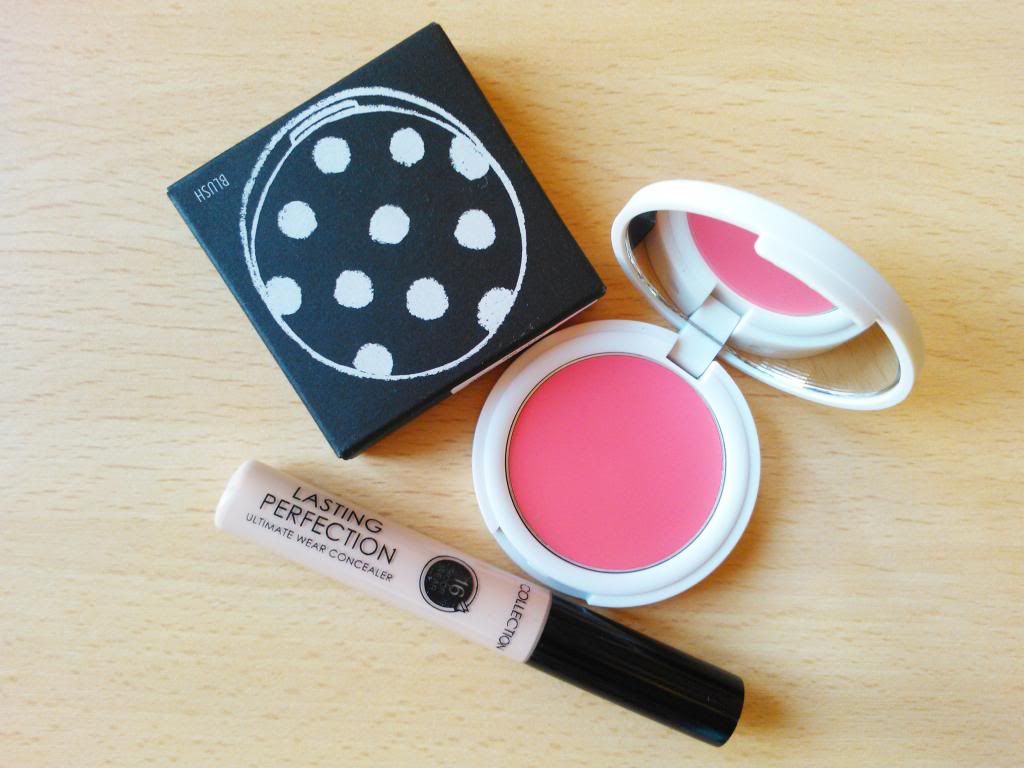 Another thing we both bought is a
Collection Lasting Perfection concealer
. I've been wanting this concealer for ages! I don't think there's a one person in blogging world who has not rave about it. So me and my sister decided to give it a try as well. The next stop was Topshop. I've always wanted to try a cream blush but nothing ever caught my attention like
Topshop's blush in Flush
. It's my first cream blush so I am more excited to see how it works on my cheeks! I'm also in love with the shade!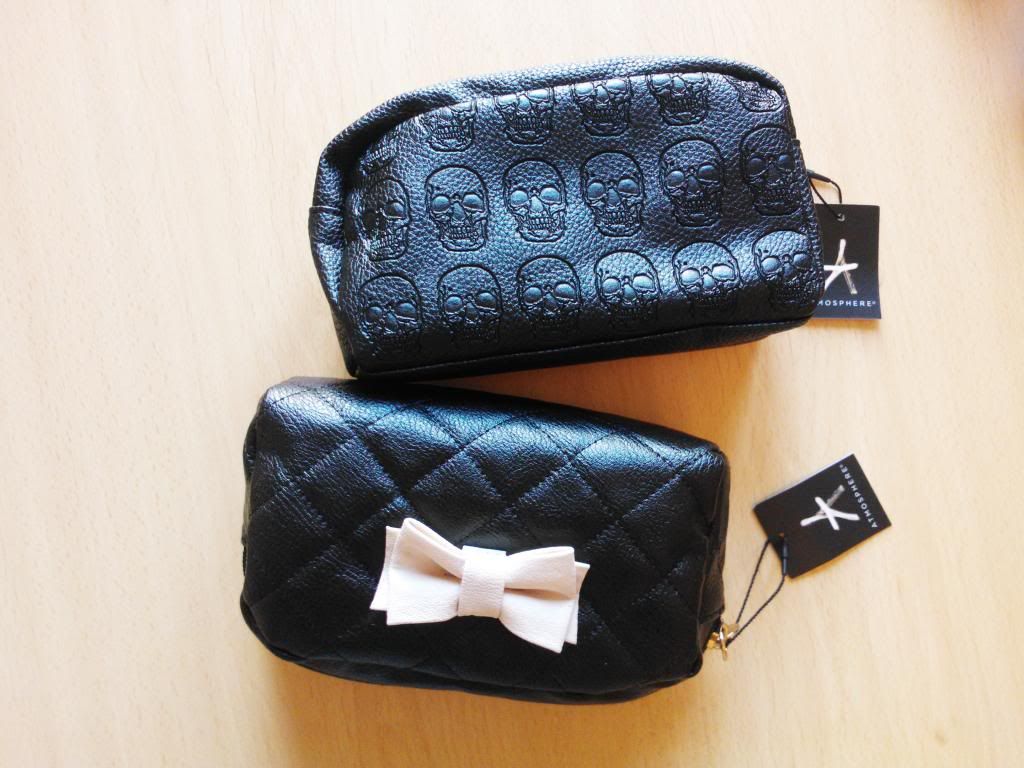 And the last stop, Penneys. What's the point in buying all these cosmetics if you don't have a pretty make-up bag to keep them in? Exactly, there's no point. So we hit Penneys and found ourselves some pretty make-up bags. My sister got a black rock style one with bunch on skulls and I got a black quilted one with a white bow. I think they suit our personalities and styles perfectly!
So, that's the whole sister haul. Have you ever tried any of these products? What did you think?

Thanks for being here! Follow me on bloglovin'!